In just a little while it will be exactly one year since I did the impossible – or at least what almost everyone said couldn't be done or was that it was completely insane: I qualified for the World Championships in Hawaii, whilst having become a mother. admittedly – It was tough as hell!
Do I regret it?
Never! because I knew it was possible! But the road was long – And I also considered quitting. You are getting my thoughts right here, but you can also see more on TV2 Play in Jernkvinden, which premieres tomorrow.
I have a hard time when someone tells me what I should could or can do. If not, I would probably not be doing Ironman´s. It motivates me to prove – to myself and to others – that I can do more than I think I can, but when I look back one year – I guess I have to admit that I almost ended up going beyond the limit.
It was all about the goal, the dream as well as the road to get there. It was all about the World Championships on Hawaii. 2020 was going to be the year, where I stood on the podium for the first time. Instead, it is going to be 334 days, in 2021. But the road to get there required one ticket, which, I cashed back in November 2019, one year ago.
When I think back, it was possibly an insane time. I had just become a mother, Markus was six months old, I was breastfeeding full time, and well, I had gained 25 kg. that I had to burn. (Its not for nothing that I say I love candy)
The road to get there was, to make a story short, with obstacles which even the process turned out to be. It led to me completing 2 Ironman`s without qualifying for the World Championships. But third time, in Mexico, was the lucky time – and I was ecstatic!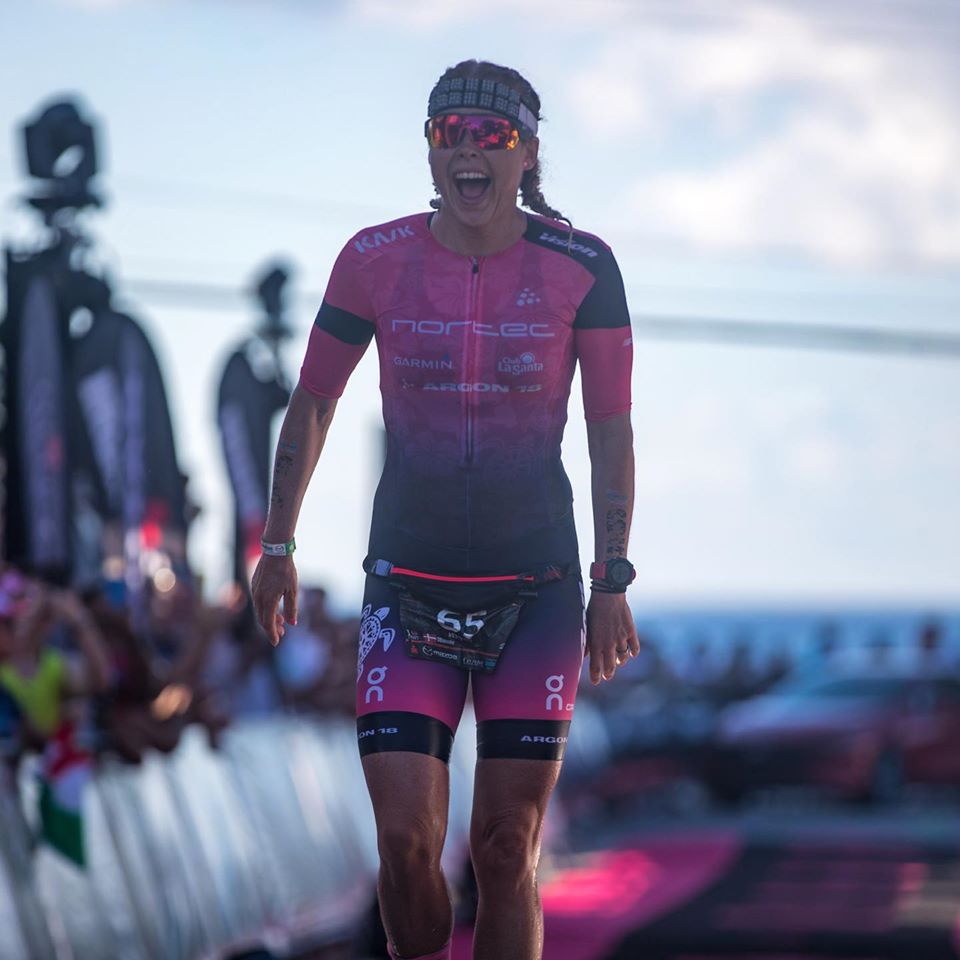 But I was also tired. Which wasn't surprising. Normally I wouldn't do three Ironman´s in three months, in a body that had not been in training, that had just given birth, and a body that a little gentleman was in control of most of the time. For the first time in a long time I pulled the plug – Partially because I finally had the possibility (My entry for Hawaii was secured, I didn't have to do anything else) and because I had time on my side (There was a long time to train until October 2020) I basically listened to myself, my own body and everything that made me smile, I needed the break, but I didn't stop, in the way I would or wanted to.
Sometimes life goes fast. And it did, when I tried to qualify for the World Championships over three different tries. I ran, Swam and biked like there was no tomorrow, but I think it`s important to have the courage to stop, look back and feel: was it or is it right what I am doing?
It was right thing for me, but it was also the right thing for me to take a break – in December 2019 – and treasure Markus. Hopelessly unaware that a very different world was waiting in 2020 and that my ticket to Hawaii was no longer real. Corona took it all – But that is a completely different story and thought which I will share with you all later. Right now, I am counting down, Because! I qualified for Hawaii in 2019, now it is all about getting on that podium in 334 days.